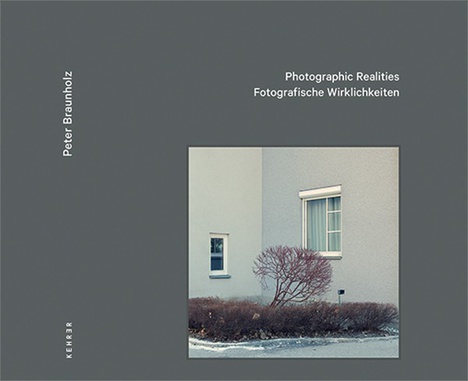 P. Braunholz "Fotografische Wirklichkeiten"
€39.90
incl tax, excl. shipping
Product Description
Peter Braunholz explores the manifold layers of reality which are not perceptible to the naked eye. From this standpoint, he creates fascinating and yet irritating images and provides us as viewers with traces of appearance and reality, truth and illusion. What at first glance appears to be staged or manipulated is pure photography: Braunholz searches for moments of irritation, born of reality itself. He is less interested in the "what" than he is in the "how" – the continuous development of a photographic perspective, which penetrates into the very essence of objects and spaces and reveals their secret relationships and connections.
Peter Braunholz (b. 1963) studied Music in Los Angeles, as well as German Philology and Film in Frankfurt/Main. He worked as a musician, author, designer, and commercial photographer before turning to photo art in 1999. From 2010 to 2014, he was a member of the advisory board and jury of the Abisag Tüllmann Award and, in 2013 a grantee of the Huantie Museum in Beijing. His works have received numerous international awards. They have been exhibited worldwide in, among others, the Arsenale di Venezia and the Musée du Louvre, and are included in various renowned collections.
Product Details
| | |
| --- | --- |
| Weight | 2.0 |
| Title | Photographic Realities |
| Author | Peter Braunholz |
| Year of publication | 2017 |
| Publisher | Kehrer Verlag |
| Number of pages | 140 |
| ISBN | 978-3-86828-768-4 |
Product Information
| | |
| --- | --- |
| UPC | 070910 |
| Product Type | Book |
| Price (incl. tax) | €39.90 |
| Availability | Unavailable |