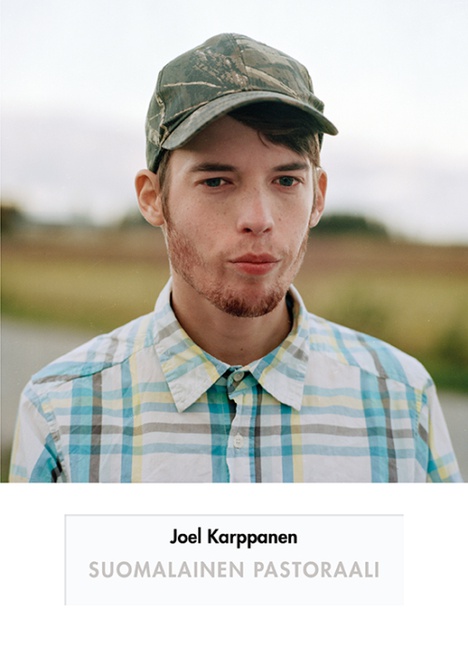 Product Description
Joel Karppanen`s Finnish Pastoral is a photography series that offers its viewers new means to shatter the fixed models we have for perceiving spaces we don't usually look at. It is a story of the village of Karinkanta, in the region of Northern Ostrobothnia, with a population of just under 200 people: a ruin yet to come. It takes an honest look beyond romantic nationalism into Finnish countryside and the changes it is facing in the 2010s post-industrial era.

Karinkanta became Karppanen`s second home after his mother moved there, and he had followed the daily life in the village for over two years in order to redefine his relationship with the countryside. Therefore, Finnish Pastoral series is also an in-depth personal study about the modern human's yearn for the rural life.
Without any nostalgia, Finnish Pastoral paints a portrait of the bygone Finnish Dream.

Joel Karppanen (b. 1993) is a self-taught Finnish artist whose photographs and videos, conversing on topics around human environment, common people and the urban-rural dichotomy, stem from the tradition of social realism. He is strongly influenced by literature and cinema. When working, he strives to find magic in moments most would describe as ordinary. In 2017 Karppanen received Young Hero / Jouko Lehtola Foundation Award for a Young Documentary Photographer. His works can be found in various public and private collections. Karppanen lives and works in Northern Finland.
Product Details
| | |
| --- | --- |
| Weight | 2.0 |
| Title | Suomalainen pastoraali |
| Author | Joel Karppanen |
| Year of publication | 2018 |
| Publisher | Maahenki Musta Taide |
| Number of pages | 96 |
| ISBN | 978-952-301-153-3 |
Product Information
| | |
| --- | --- |
| UPC | 070908 |
| Product Type | Book |
| Price (incl. tax) | €40.00 |
| Availability | Unavailable |