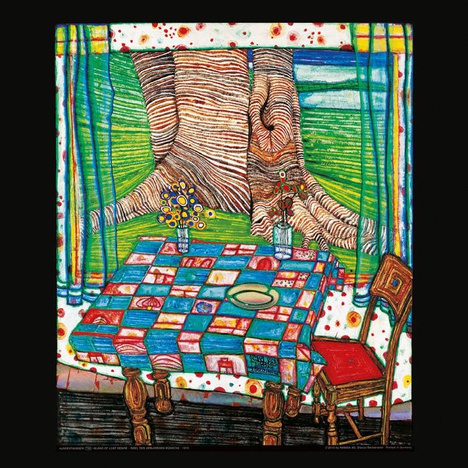 Artprint "Island of lost desire"
€49.90
incl 20.00% tax, excl. shipping
Product Description
This ART PRINT after the HUNDERTWASSER ARTWORK "ISLAND OF LOST DESIRE" (OEUVRE 808F)  is a premium 7-colour offset print on 300 g/sqm matt coated illustration printing paper. Highly refractive silver glossy-foils are embossed and overprinted in a complex print and drying process. Three specialized companies in the area around Stuttgart are involved in this complicated manufacturing process.
Product Details
| | |
| --- | --- |
| Title | Island of lost desire |
| Oeuvre No. | 755 |
| Page Format | 48 x 48 cm / 18,9" x 18,9" |
| Picture Format | 37 x 44 cm / 14,5" x 17,3" |
| Print | premium 7-colour offset print on 300 g/qm matt coated illustration printing paper |
| Process | highly refractive silver glossy-foil embossings |
| Weight | 2.0 |
Product Information
| | |
| --- | --- |
| UPC | 005480 |
| Product Type | Artprint |
| Price (excl. tax) | €41.58 |
| Price (incl. tax) | €49.90 |
| Tax | €8.32 |
| Availability | In stock (6 available) |