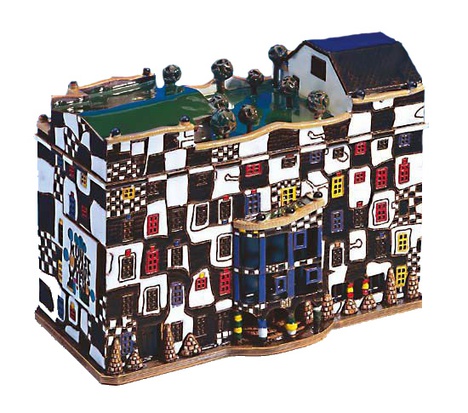 Product Description
The KUNST HAUS WIEN, a home for the work of Master Hundertwasser, a museum to feel at home. A house that does not conform with usual rules, a journey into the land of creative architecture.
Ceramic-miniature, ca. 20x15 cm, in a green carton gift package
Each ceramic-object is individually hand-crafted, painted by hand and baked in the original colours of the architecture.
Product Details
| | |
| --- | --- |
| Size | ca. 13x8,5x9,5 cm |
| Weight | 1.5 |
Product Information
| | |
| --- | --- |
| UPC | 005528 |
| Product Type | Pottery |
| Price (incl. tax) | €95.00 |
| Availability | In stock (12 available) |