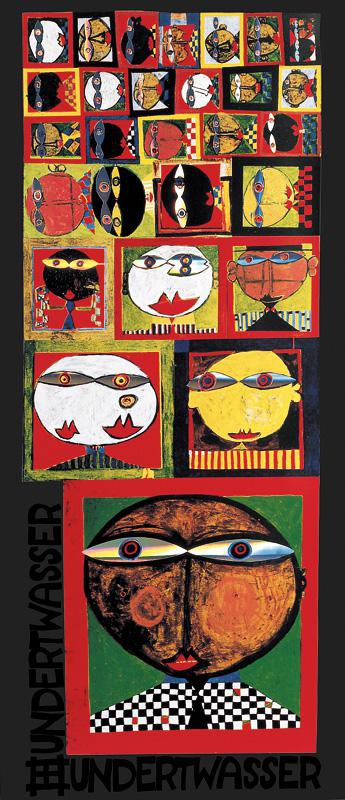 Original poster "We live in paradise"
€179.90
incl tax, excl. shipping
Product Description
This art print after the Hundertwasser's painting "NINETY-NINE HEADS" (oeuvre 134) is a premium 7-colour offset print on 250 g/sqm Chromolux paper.
Highly refractive silver glossy-foils are embossed in several finishing steps. Three specialized companies in the area around Stuttgart are involved in this complicated manufacturing process.
Product Details
| | |
| --- | --- |
| Title | We live in paradise |
| Oeuvre No. | 134 |
| Page Format | 60 x 138 cm |
| Picture Format | unknown |
| Print | 7- color offset print |
| Process | diffraction-silver |
| Weight | 2 |
Product Information
| | |
| --- | --- |
| UPC | 004060 |
| Product Type | Original Posters |
| Price (incl. tax) | €179.90 |
| Availability | In stock (1 available) |